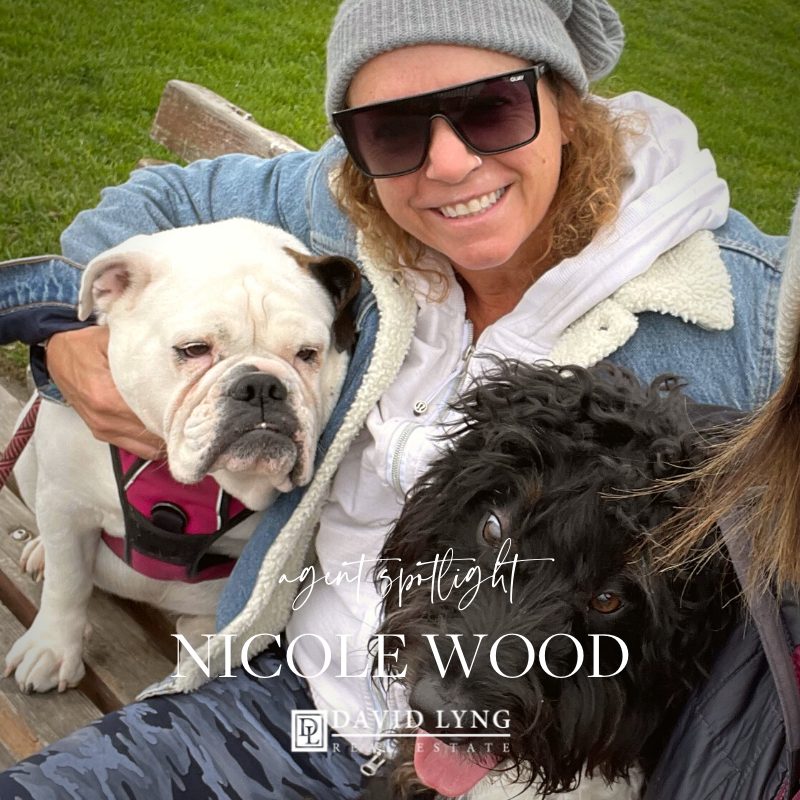 AGENT SPOTLIGHT – NICOLE WOOD!
We gladly shine this month's spotlight on the amazing Nicole Wood! Your local Real Estate Broker & expert since 1999! Whatever your Real Estate goals, you will not be disappointed by Nicole's integrity, experience, professionalism & 'Bulldog' perseverance in accomplishing your goals and dreams! We love you Nicole! 
Check out her Q&A below:
〰️What's your favorite thing about David Lyng Real Estate?  The support staff that helps me with everything! The broker Morgan, is available anytime in person. Useful meetings to keep us up to date on everything.
〰️Any advice you would give to a new agent? TShadow successful agents as much as possible. Keep up with your database. Keep in contact with your clients regularly! If I were to start over, I would have picked an area or a couple that you want to specialize in and farm the heck out of them.
〰️What do you like to do in your free time? IWhat's that?
I love to workout with weights and Orangetheory Fitness. I used to play a lot of beach volleyball but haven't had the time lately and want to get back to it & running the beach. Mountain biking too. I love to walk my dogs, eat out – I love food! drinking wine and Netflixing. Love concerts & traveling!
〰️Who are your favorite people and why? TFamily, friends, many colleagues I'm still getting to know. My girlfriend & partner, Michelle.
〰️Where are your favorite places and why?  Anywhere I fly to cuz it's usually a vacation! Love Paso, Cabo, Europe, Lake Tahoe, Palm Springs – cuz my parents all live there. Adoptive dad & stepmom & my birth mother and stepdad.
It's complicated but it's wonderful.
〰️  Favorite Local Eatery? Crows Nest is always nice with the view & I love their smoked salmon and salad bar! We love the Point too…. Great food and service always and more of a locals spot. Eastside Eatery, Cafe Cruz, Zameen, Sushi garden. Paradise Grille, Shadowbrook, Lillian's & Michael's on Main
I shouldn't have written this while I'm hungry!
〰️  Additional or interesting information about you: I grew up in the Bay Area and started in High tech but really didnt love it, then switched to Real estate selling mostly San Jose, Willow Glen, Los Gatos areas and did pretty well. Divorce brought me to Capitola after a couple years and I literally started over and didn't know anyone in Santa Cruz county. I was doing pretty well til the market of 2006 crashed and, rather then move back to hi-tech, I bartended and even got a job at Trader Joe's in Capitola and only sold a couple homes a year til it got better. I got some of my best clients at those jobs & have no regrets. When my boss at TJ's caught me doing deals on my phone in the bathroom, he told me I should just quit and focus on Real Estate. Lol
#agent #DLRE #agentspotlight #santacruzcounty #montereycounty #teamdlre #davidlyngrealestate #realtor #realestate #twentytwenty #homeowner #buyer #seller #dlrestaff #pleasurepoint #santacruz #santacruzrealtor #luxuryrealestate #luxuryrealtor